2019 Honorees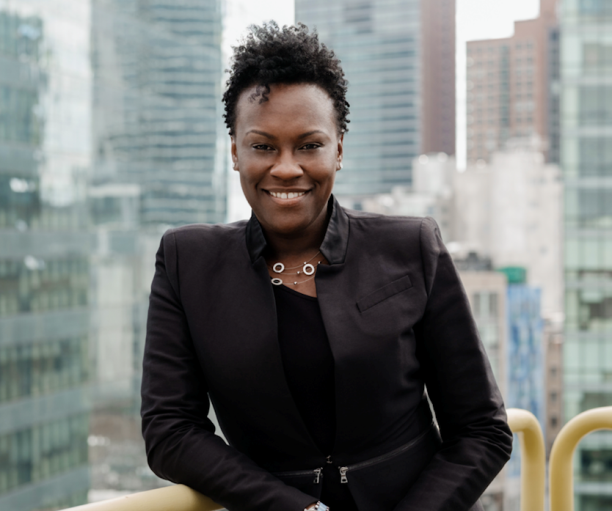 Melva M. Miller is the Executive Vice President at the Association for a Better New York (ABNY) where she leads the organization's Census 2020 initiative for an accurate count. She works with the Chairman and the Executive Director to ensure the census push is a success.
Most recently Melva has served as the Deputy Borough President of Queens, working with the Borough Presidents on moving Queens forward. Melva has been a passionate and dedicated community organizer since 1993. Her achievements include the creation of the Jamaica NOW Action Plan, a stakeholder-driven strategy to increase quality employment, economic diversity and financial security in downtown Jamaica, and she was also the lead organizer of the Western Queens Tech Strategic Plan, an initiative that produced a five-year blueprint for equitable growth of the Long Island City and Astoria tech ecosystem.
 
Melva has held several senior economic development roles throughout her career, including Director of Economic Development for her hometown borough and Executive Director for the Sutphin Boulevard Business Improvement District. Melva holds a Bachelor's degree from John Jay College of Criminal Justice, a Master's degree in Social Work from Hunter College School of Social Work, and recently received a second Master's Degree in Philosophy from The Graduate Center at the City University of New York. She is currently a Ph.D. candidate in the Social Welfare program at CUNY's Graduate Center.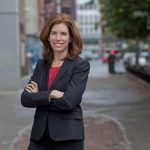 Julie Menin is the Director of the Census, an attorney and civic leader who has over two decades of experience in the legal, regulatory and public sectors. Menin also brings years of experience organizing, advocating and securing funding in the non-profit, private and government sectors for a number of initiatives, including her work as a leading force in the redevelopment of Lower Manhattan in the wake of 9/11. In addition, Menin chaired Community Board 1 for seven years in the aftermath of 9/11 and was a strong and vocal advocate for the community. During her time as chair, she spearheaded the approval of the Islamic Cultural Center and Mosque. Menin also served as Commissioner of the Redistricting Commission in 2001 where she led a non-partisan effort to set new City Council district lines.
Menin most recently served as the Commissioner of the Mayor's Office of Media and Entertainment and launched dozens of new initiatives that promote equality in the media and entertainment industry. Prior to her time at MOME, Menin served as Commissioner of the Department of Consumer Affairs, where she was instrumental in implementing many of the Mayor's signature projects, including the Paid Sick Leave Law, the Small Business Relief Package to reduce fines on businesses, and the implementation of the Living Wage Executive Order. In addition, she launched the City's first expanded Earned Income Tax initiative, creating an outreach program that resulted in an extraordinary 50 percent increase in New Yorkers using the City's free tax centers and returning $260 million to low-income New Yorkers. As Commissioner of DCA, Menin tackled bureaucratic barriers that stymied economic growth and resulted in a one-third reduction in fines on small businesses and 70 percent increase in consumer restitution. She also launched investigations into not-for-profit colleges, fraudulent auto loans, debt collectors, and other industries preying on New Yorkers.
Menin also is an Adjunct Professor of Law and Public Policy at Columbia University where she teaches When Cities Take the Lead, a class focused on how cities fill the void of state and federal inaction in fields such as criminal justice, consumer protection, immigration and environmental protection. She began her career as a regulatory attorney at Wiley, Rein & Fielding in Washington D.C., where she specialized in consumer protection issues and worked as Senior Regulatory Attorney at Colgate-Palmolive in New York City handling regulatory matters for the agency encompassing the Department of Justice, Federal Trade Commission and consumer litigation.
Menin earned her B.A. Magna Cum Laude at Columbia University and her J.D. at Northwestern University School of Law.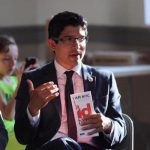 Carlos Menchaca represents New York City Council District 38, which includes Sunset Park, Red Hook, Greenwood Heights, and portions of Borough Park, Dyker Heights and Windsor Terrace. He is New York State's first Mexican-American elected official and Brooklyn's first openly gay office holder.
Carlos has authored over 80 pieces of legislation of which 24 have been approved and he is co-sponsor of 625 legislative items of which 277 have been approved. Recent legislation he has introduced includes proposals to promote workplace safety with apprenticeship training, to punish predatory landlords, and to improve street safety for cyclists and pedestrians. Carlos authored the legislation for New York's first municipal identification card, IDNYC, which now serves over one million registrants.
As Chair of the Committee on Immigration, Carlos led negotiations that funded the nation's largest public defender program for undocumented immigrants, and for the greatest City allocation in recent history for adult literacy services. He has supported innovative programs for immigrant day laborers, street vendors, and worker cooperatives. Carlos' commitment to direct democracy is shown in his annual allocation of more than $2 million to Participatory Budgeting (PB) where residents nominate and vote for capital budget projects. In 2017 for the fourth year in a row District 38 produced the highest number of PB voters City wide, and welcomed voting by all residents regardless of immigration status, and for the first time, middle school students.
A champion for the neighborhoods in his district, Carlos has successfully defended the Sunset Park and Red Hook manufacturing zones from luxury residential development. He has fought gentrification and displacement through street protest, support of tenant advocates, and through legislation that extends tenants' rights including the right to counsel in housing court.
2018 HONOREES
DeNora Getachew is the NYC Executive Director of Generation Citizen, an organization committed to providing civics education programs in our city's schools. She is a passionate advocate who over the last decade has fought to improve our democracy at the national, state, and local level. She also serves on the board of the New York Junior League and Planned Parenthood NYC Votes.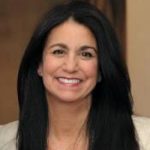 Rebecca Harary is a Senior Vice President of Bnai Zion Foundation. A former candidate for public office, she a highly accomplished nonprofit Founder, executive, and thought leader. Rebecca is the Founding Executive Director and Board Member of Propel Network, Inc., Founder and Board Vice President of Yeshiva Prop High School, Founder and Executive VP of Imagine Academy for Autism, and is the Founding Executive Director of the Moise Safra Community Center.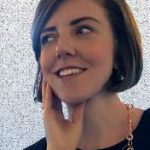 Brette McSweeney is the President of Eleanor's Legacy, the only statewide organization in New York focused on recruiting, training, and funding pro-choice Democratic women candidates at the state and local level. In 2017 alone, Eleanor's Legacy hosted 11 campaign schools training nearly 500 women across the state and awarded 140 campaign grants.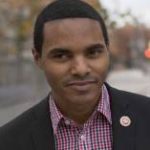 Ritchie Torres is the youngest member of the New York City Council. He became active in politics at an early age, first as a fellow in the inaugural class of the Coro NY Exploring Leadership Program, and then going on to work as the Housing Director for Council Member Jimmy Vacca before running for office in 2013.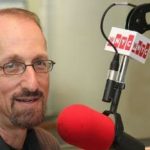 Moderated by Brian Lehrer, Peabody award winning host of The Brian Lehrer Show on WNYC.
2017 HONOREES

Juan González is an American broadcast journalist and investigative reporter. He was a columnist for the New York Daily News from 1987 to 2016. He currently cohosts the radio and television program Democracy Now! with Amy Goodman. González has been awarded two times the George Polk Award and the Justice in Action Award from the Asian American Legal Defense and Education Fund.

Robert A. George is an editorial writer for the New York Daily News (and formerly for the New York Post). He was born in Trinidad and lived in the United Kingdom before moving to the United States. A graduate of St. John's College in Annapolis, Maryland, George worked for the Republican National Committee and, following the 1994 midterm elections, Speaker of the House of Representatives Newt Gingrich.

Nomiki Konst is an investigative reporter, writer and talk show host regularly appearing on national media outlets discussing politics. She's an investigative reporter for The Young Turks and was most recently the host of The Filter, on SiriusXM Progress. Konst is the founder of The Accountability Project, an investigative news start-up focused on corruption.

Azi Paybarah is a senior reporter for Politico New York, focusing on City Hall politics, crime and the NYPD. He is also co-writer of Politico New York Playbook. He has covered politics for The New York Observer, WNYC, The New York Sun and the New York Press. In 2013, the Washington Post named him one of the best state-based political reporters in New York.

Gabe Pressman, 11-time Emmy winner, is recognized in the New York broadcast journalism community as the "reporter's reporter," and is one of New York's most respected journalists. Gabe Pressman has served as a broadcast reporter for more than 60 years. Credited with being the first television reporter in New York, Pressman has called NBC 4 New York home for more than half a century.

Grace Rauh joined NY1 as a politics reporter in October 2008, after six years of working as a newspaper reporter in New York and California. She won several awards for her education coverage in California and for her feature writing. In 2002, she spent a year as an English teacher in Chiang Mai, Thailand, working
with Burmese refugees and migrant workers.

Harry Siegel is a senior politics editor for Newsweek and The Daily Beast. Previously he worked at the New York Sun as an editorial writer and as the paper's first op-ed page editor when it launched in 2002. He founded the web magazine New Partisan with Tim Marchman and was editor-in-chief of the New York Press. In 2001, he worked as a researcher for political consultant Hank Sheinkopf.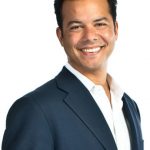 Moderated by John Avlon is the Editor-in-Chief and Managing Director of The Daily Beast and a CNN political analyst. He is the author of Independent Nation: How Centrists Can Change American Politics and Wingnuts: How the Lunatic Fringe is Hijacking America and Washington's Farewell: The Founding Father's Warning to Future Generations as well as editor of the anthology Deadline Artists: America's Greatest Newspaper Columns. Previously, he was a columnist and associate editor for the New York Sun and chief speechwriter for New York City Mayor Rudy Giuliani. He won the National Society of Newspaper Columnists' award for best online column in 2012.
After the attacks of September 11th, 2001, he and his team were responsible for writing the eulogies for all firefighters and police officers murdered in the destruction of the World Trade Center. Avlon's essay on the attacks, "The Resilient City" concluded the anthology Empire City: New York through the Centuries and won acclaim as "the single best essay written in the wake of 9/11." His first book, Independent Nation: How Centrists Can Change American Politics was described by Barron's as "a rewarding portrait of a political trend the established parties have tried to ignore" and hailed by The Moderate Voice.com as "the best political book ever on American centrist voters."
Wingnuts: How The Lunatic Fringe is Hijacking America was praised by President Bill Clinton, who said "Wingnuts offers a clear and comprehensive review of the forces on the outer edges of the political spectrum that shape and distort our political debate. Shedding more heat than light they drive frustrated alienated citizens away from the reasoned discourse that can produce real solutions to our problems."
The two Deadline Artists anthologies, which Avlon co-edited with Jesse Angelo and Errol Louis won acclaim from the Washington Post as "one of the greatest collections of newspaper articles ever compiled" while the American Journalism Review described it as "the most addictive journalism book ever."
Avlon has appeared on The Daily Show with Jon Stewart, CNN, Real Time with Bill Maher, PBS, and CSpan. He has spoken at the Kennedy School of Government, the Citadel, the State Department's visiting journalist program, and civic organizations around the nation.
He serves on the board of Citizens Union of New York and The Bronx Academy of Letters as well as the advisory board of the Theodore Roosevelt Association. He was appointed to the New York City Voter Assistance Advisory Committee in 2011. Avlon is also a cofounder of No Labels – a group of Democrats, Republicans and Independents dedicated to the politics of problem-solving and making government work again.
In a profile, author Stephen Marshall wrote "Avlon talks about politics the way ESPN anchors wrap up sports highlights." Columnist Kathleen Parker wrote, "Americans who are fed up with the Ann Coulter/Michael Moore school of debate and are looking for someone to articulate a commonsense, middle path, may have found their voice in John Avlon."
He is married to Margaret Hoover, the author of American Individualism. They live in New York City with their son, Jack and daughter, Toula. Contact John Avlon by using this form. For all speaking engagement inquires please contact Greater Talent Network.
2016 HONOREES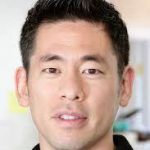 Steven Choi, Esq. is the Executive Director of the New York Immigration Coalition – a pan-immigrant umbrella group in New York State with nearly 200 member organizations. He was formerly the Executive Director of the MinKwon Center for Community Action in Flushing, Queens. He served as the Program Director for the Korean Immigrant Workers Rights Project and with the Asian American Legal Defense and Education Fund (AALDEF) protected low-wage Korean immigrants from employers. Mr. Choi has extensive experience in working with Korean and Asian American organizations, such as the National Korean American Service & Education Consortium (NAKASEC), the Korean Youth and Community Center (KYCC), and served as co-chair of the 9th Annual National Asian Pacific American Conference on Law & Public Policy. Mr. Choi received a J.D. from Harvard Law School, a M.A. from the University of Hawai'i, and a B.A. from Stanford University in History with Honors.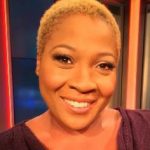 Jehmu Greene is an evangelist for disenfranchised, vulnerable, and marginalized communities. As owner of JSG Strategies, Jehmu provides advocacy, and media consulting to campaigns, non-profits, corporations and celebrities. She is also a Fox News Contributor, where she provides analysis and opinion. A widely sought-after speaker, Jehmu's commentary has been featured on The Daily Show and all major news networks; online in the Huffington Post; and in print in The New York Times, Washington Post, USA Today and Essence Magazine. She has been recognized as one of Essence Magazine's 40 Women Under 40 Shaping the World, and received the National Conference for Community and Justice's Community Service Award, the American Association of University Women's Women of Distinction Award, and the National Council for Research on Women's Women Making a Difference Award. Essence Magazine also named Greene one of the 35 Most Beautiful and Remarkable Women in the World.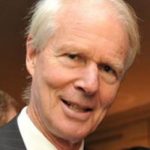 John R. Horan After a six-month stint in the U.S. Army on active duty, John joined the United States Attorney's Office in 1963 as an Assistant (Civil Division) to Robert M. Morganthau, US Attorney. In 1966 he joined Coudert Brothers as an associate, and from 1968 to 1973 he practiced on his own and as Arkin & Horan PC. In 1974 he joined his present firm, Fox Horan & Camerini. John's legal career has been in the field of civil litigation and arbitration, federal and state and covering many subjects. He currently serves as a referee in attorney discipline matters as appointed by the Court. He is a Former President of the New York Bar Foundation, and has continued as a board member to date. His service for Citizens Union began in 1968 as a member of the Legislative Committee under George Hallet. He served as a director of Citizens Union beginning in 1982 and has served as a director of either Citizens Union or The Citizens Union Foundation more or less continuously since 1982.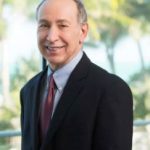 John M. Nonna is a litigation partner in the firm of Squire Patton Boggs and is the co-managing partner of the firm's New York office. He is a fellow of the American College of Trial Lawyers. John has balanced his law practice with public service. John served as a Village Justice, Trustee and Mayor of Pleasantville, New York before serving on the Westchester County Board of Legislators. On the Board of Legislators he served as Chair of the Legislation Committee developed legislation to ban discrimination based upon source of income and shepherded the enactment of term limits and ethics reform. John has been engaged in pro bono legal representation particularly in the area of voting rights as co-counsel with the Lawyers Committee for Civil Rights under Law. John has been active in the New York State Bar Association as Chair of the Commercial and Federal Litigation Section and member of the Special Committee on Voter Participation. He currently chairs the Committee on Federal Legislative Priorities. He also serves on the Special Committee on the New York State Constitution. John is a member of the Federal Bar Council, New York City Bar Association and American Bar Association. He is Chair of the Board of Trustees of Westchester Community College. He serves as a pro bono mediator in the mediation program of the United States District Court for the Southern District of New York.
Jessica Jane
, Esq is the Assistant Vice President for Policy at the Hispanic Federation (HF), the nation's premier Latino non-profit membership organization. She directs and manages the Federation's immigrant assistance programs and civic engagement initiatives, assists in the development and coordination of policy research and analysis, issue advocacy and civic education. Jessica also assists in supporting the Federation's national advocacy efforts with regards to immigration and civic engagement. Prior to joining the Hispanic Federation, Ms. Orozco briefly served as an associate attorney at a small business immigration practice. She has also interned with various legal entities, such as Fragomen, Del Rey, Bernsen and Loewy, the Legal Aid Society of San Diego and NYC's Human Resources Administration Research and Policy Development Division. Ms. Orozco is currently a volunteer attorney for New York Law School's Safe Passage Project. Jessica earned a Bachelor of Arts in Psychology from the University of California at Los Angeles and a Juris Doctorate from New York Law School. She is a member of the State Bar of California.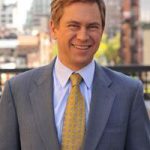 Pat Kiernan has been part of the morning routine of New Yorkers since 1997, when he became the morning anchor for NY1 News. He's best known for his daily "In the Papers" feature, where he summarizes the colorful content of New York City's local papers with a combination of insight, analysis and deadpan humor. Pat began his journalism career in 1988 while attending the University of Alberta in Edmonton, Canada. He later made a transition from radio to television at Edmonton's CTV and global affiliate stations. He moved to New York and joined Time Warner in 1996, as part of the team that delivered content for the company's first interactive television trial. Pat is the founder and editor of PatsPapers.com, where he posts his favorite news stories each morning. He lives in Williamsburg, Brooklyn with his wife, Dawn, and daughters Lucy and Maeve.
2015 HONOREES 
Jack Doyle has served as Executive Director of New Settlement Apartments, a not-for-profit housing and community service organization located in an under-served area of the southwest Bronx, since 1995. The organization has a 25-year track record of active commitment to neighborhood revitalization and community development, including working towards excellence in community public schools. As a result of his leadership in youth development and community programming, New Settlement's programs now serve over 13,500 neighborhood children, teens and adults annually. Awards received by New Settlement's youth and community programs during Mr. Doyle's tenure include the Union Square Award from the Fund for the City of New York in 2001; two PASEsetter Awards for model youth development programs from the Partnership for After School Education; the Excellence in Neighborhood Organizing Award from the Association for Neighborhood and Housing Development; and the Activist Award from the Urban Justice Center. Before assuming his current position, he served for 18 years at the American Red Cross of Greater New York in disaster relief services and subsequently as Administrator for Services to Homeless Families. He served as Chairman of the Board of Directors of the Coalition for the Homeless from 1991-95.
Jessica Lappin is the President of the Downtown Alliance, New York City's largest Business Improvement District (BID), which seeks to advance Lower Manhattan as a global model of a 21st century Central Business District.  A lifelong New Yorker, Ms. Lappin has a distinguished record in civic life and public service.  She served as a New York City Council Member for 8 years, representing Manhattan's Upper East Side and Roosevelt Island.  While in the Council, she authored a landmark bill to protect women's reproductive rights, was hailed by environmental advocates for her work creating new waterfront parks and increasing recycling, played a key role in approving the Cornell-Technion Applied Science and Engineering Campus, and oversaw the approval of over 20,000 new public school seats throughout the city.  She has been named a "40 Under 40" by Crain's New York Business, a Rodel Fellow by the Aspen Institute, and has received many other honors from organizations including CIVITAS, UFCW Local 1500, the Historic Districts Council, and the Carter Burden Center for the Aging.  She is a graduate of Georgetown University and Stuyvesant High School and lives in Manhattan with her husband and two sons.
 As the co-founder and Executive Director, Luna Ranjit has guided Adhikaar's programs, research, policy advocacy, and partnerships since its inception in 2005. Regarded as an expert on emerging immigrant communities, Luna has been quoted and featured in print and broadcast media on the issues related to data disaggregation, language access, and workers' rights. Her ground-breaking work has been recognized by many foundations, community organizations and elected officials including Congressman Joe Crowley. Her awards include the Neighborhood Leadership Award from New York Women's Foundation in 2007, and the Changemaker Award from the South Asian Americans Leading Together (SAALT) in 2011. Asia Society named her to their Class of 2013 Young Leaders, a prestigious group of emerging leaders under the age of 40 in fields including government, business, policy, education, and arts. Luna holds a bachelor's degree from Grinnell College, and a master's degree in public and international affairs from the Woodrow Wilson School at Princeton University. She currently lives in Jackson Heights, Queens.


Tucker Reed is the President of the Downtown Brooklyn Partnership (DBP), a not-for-profit local development corporation that serves as the primary champion for Downtown Brooklyn as a world-class business, cultural, educational, residential, and retail destination.  Under Tucker's leadership the DBP has become the driving force behind the emergence of the Brooklyn Tech Triangle as a key contributor to the growth of the innovation economy in New York City.  He was previously the Director of Special Projects for Two Trees Management Company, a real estate development firm based in DUMBO, Brooklyn, where he assisted in the execution of development projects with an aggregate budget of nearly $200 million, while directing communications and community development efforts for the firm.  From 2008-2009 Tucker worked for the State Department in Baghdad, Iraq on the rebuilding of the City and serving as Chief of Staff of the Baghdad Provincial Reconstruction Team (PRT).  Prior to Joining the State Department, Tucker was the founding Executive Director of the DUMBO Improvement District, responsible for launching the organization in 2006 that has overseen the flourishing development of that waterfront office and residential district.  Previous to his DUMBO position, Tucker was a Senior Policy Advisor for the Department of Small Business Services in the Bloomberg Administration.  

Alexa Sewell is President of Settlement Housing Fund.  Settlement Housing Fund (SHF) is a leading New York City nonprofit affordable housing developer with concentrations of property in the South Bronx, Crown Heights and the Lower East Side.  Since 1969, SHF has developed 57 projects with more than 8,700 units of affordable housing and currently owns more than 1,700 low- and moderate-income apartments, including housing for homeless families.  Settlement Housing Fund primarily develops projects with a mix of incomes and with a focus on including community-wide programs to promote education, employment and wellness for residents and neighbors.   Ms. Sewell was previously Senior Vice President for Corporate Strategy and External Affairs at The Community Preservation Corporation, a nationally recognized leader in affordable housing finance.  Before that, she was Deputy Commissioner and Chief of Staff for the New York City Department of Housing Preservation and Development, responsible for policy development and external affairs.  She also worked in Washington as staff to the Appropriations Committee, as a policy analyst for The National Alliance to End Homelessness, and as a Presidential Management Fellow with the U.S. Department for Housing and Urban Development.  Ms. Sewell has a Bachelor of Arts from Georgetown University and a Master of Public Policy from the University of Southern California.
Ben Wellington is the creator of I Quant NY, a data science and policy blog that focuses on insights drawn from New York City's public data, and advocates for the expansion and improvement of that data.   His work has influenced local government policy (including changes in the way we pay for cabs and a new default button on MTA vending machines!) and his TEDx talk calling for reforms to NYC's open data policies was recently featured on TED's website.  He is a contributor to The New Yorker and is a Visiting Assistant Professor in the City & Regional Planning program at the Pratt Institute in Brooklyn. As a quantitative analyst at Two Sigma, he helped launch the firm's pro bono Data Clinic, which helps non-profits leverage their data to advance their work.   He also sits on the board of Cherub Improv, where he uses improv to teach a variety of life skills, from job development to confidence building.  Ben holds a Ph.D. in Computer Science from New York University.
Guest Speaker:   Errol Louis
Errol Louis is a political anchor and host of "Inside City Hall", the premier program for New York politics and government. He regularly interviews political and media names such as former Mayor Bloomberg, Governor Cuomo and Ken Burns. He is also the Director of Urban Reporting at CUNY Graduate School of Journalism, a contributor to CNN and a regular columnist for the New York Daily News. Mr. Louis was the host of The Morning Show on WWRL, and was even named the City's Best Columnist and Radio Show Host in 2010 by the Village Voice. A graduate of Harvard University with a degree in Government and a Masters in Political Science from Yale, he also received his Juris Doctorate from Brooklyn Law School
2014 HONOREES
Luis Garden Acosta is the founder and President of El Puente, an outlet for community, culture and youth development in South Williamsburg, Brooklyn. Created in 1982, El Puente means "The Bridge", as it bridges various fields of art, health, education and environment into a means to both improve and bring together the South Williamsburg neighborhood.  His vision for enriching the lives of his community members is rooted in his background of humanitarianism and public policy, as he has served on many boards including being the Vice Chair of Citizens Union, founding chair of Youth Ministries for Peace and Justice, New York State's Environmental Board, and is a leading board member of New Yorkers for Parks, Just Food, the Latino Commission on AIDS, and the Research Alliance for New York City Schools.  A graduate of St. Mary's Seminary and student at Harvard Medical School, Luis's interests for society and human rights have led to him being the recipient of many awards such as the "Spirit of the City" from the Cathedral of St. John the Divine, the Citizens Action and Public Works Awards, the "Dream of Equality" award from Asian Americans for Equality, the Forsythia Award from the Brooklyn Botanical Garden, the "Celebrating Success" award from the Children's Defense Fund, and along with his partner, Frances Lucerna, received the 1998 Heinz Award for the Human Condition.
Frances Lucerna is the co-Founder and Artistic Director of El Puente where she uses her background in art and dance to provide pre and professional training in five arts disciplines. Along with founding the Williamsburg Arts and Culture Council, she has introduced and nurtured performing and visual arts for her Williamsburg community. In 1993, she was the Founding Principal of El Puente Academy for Peace and Justice, a New Visions/New York City Board of Education High School, the first school in the country dedicated to Human Rights and was recognized in 2009 as achieving the highest 1-year graduation rate increase among Brooklyn schools. Ms. Lucerna has served on the board of 651Arts, been a panelist for the New York State Council on the Arts, the Advisory Committee to the President's Committee on the Arts and Humanities and the Community School Task Force for the White House Conference on Character Building for a Democratic Civil Society, and was on the Community/Youth Development Guide Team of the National Network for Youth. Her work has led to El Puente receiving the President's Committee on Arts and Humanities' "Coming Up Taller" award, and she has also been honored with many awards such as "Celebrating Success" from the Children's Defense Fund, the "Arts Advocate Award" from the Brooklyn Council on the Arts, "Lo Mejor de Nuestra Comunidad" from Comité Noviembre, and El Diario's 2010 Mujeres Destacadas award. Along with her partner, Luis Garden Acosta, she received the 1998 Heinz Award for the Human Condition.
David C Banks is President and CEO of the Eagle Academy Foundation, the first all-boys public high school in New York City in 30 years. In the form of three schools located in the Bronx, Brooklyn, and Queens, the Eagle Academy incorporates the principles of character, scholarship, leadership and community involvement and is rooted in its core initiatives of mentoring, community service, extended day activities, Saturday Institute, summer programs, and parental involvement. Mr. Banks was previously the Founding Principal of the Bronx School for Law, Government, and Justice where he spearheaded an effort to find permanent housing for the school, which is now housed in a state of the art facility. As a graduate of Rutgers University, he also received his Juris Doctorate from St. John's University and an Educational Administration and Supervision certification from Brooklyn College, City College, and Baruch College.
Felix V Matos Rodriguez became the 6th President of Eugenio Maria de Hostos Community College of the City University of New York in 2009. He previously served in several senior governmental positions in the Commonwealth of Puerto Rico. Mr. Rodriguez has taught at many prestigious institutions such as Northeastern University, Yale University, Boston College, City College, and the Universidad Interamericana–Recinto Metro. He is also tenured as a Professor of Black and Puerto Rican/Latino Studies at Hunter College of CUNY and is a faculty member of the History Department at CUNY's Graduate Center. A graduate of Yale University, Mr. Rodriguez received his Ph.D. in history from Columbia University and is a member of numerous boards such as the Hispanic Association of Colleges and Universities (HACU), the Bronx Chamber of Commerce, New York Association of Community College Presidents, Phipps Houses, and FedCap. He is also a member of the Council on Foreign Relations and a part of the American Association of Colleges and Universities (AACU) Liberal Education Editorial Advisory Board, HACU's International Education Commission, and the Achieving the Dream Institutional Change Advisory Committee.
Reshma Saujani is the founder and CEO of Girls Who Code, an organization aimed at educating and inspiring girls in the computing field. As a former Deputy Public Advocate of New York City and Executive Director for the Fund for Public Advocacy, she has worked toward increasing entrepreneurship and civic engagement in society, particularly for females. In 2010, she was the first South Asian woman to run for Congress and was named one of City Hall's "40 under 40" for her noticeable work in New York City politics. Ms. Saujani holds a background in law, graduating from the University of Illinois at Urbana-Campaign with a Master of Public Policy from Harvard University and a Juris Doctorate from Yale Law School. A contributor to publications and media sources such as the Huffington Post and WNYC, she has also authored the 2013 book entitled Women Who Don't Wait in Line which inspires and female leadership roles set in an era where females uplift and encourage one another both personally and professionally.
Guest Speaker: Errol Louis
Errol Louis is a political anchor and host of "Inside City Hall", the premier program for New York politics and government. Regularly interviewing political and media names such as former Mayor Bloomberg, Governor Cuomo, and Ken Burns. He is also the Director of Urban Reporting at CUNY Graduate School of Journalism, a contributor to CNN and a regular columnist for the New York Daily News. Mr. Louis was the host of The Morning Show on WWRL and was even named the City's Best Columnist and Radio Show Host in 2010 by the Village Voice. A graduate of Harvard University with a degree in Government and a Masters in Political Science from Yale, he also received his Juris Doctorate from Brooklyn Law School.
2013 HONOREES
Sayu Bhojwani is the founding director of The New American Leaders Project (NALP), the only national organization specifically focused on preparing first- and second-generation immigrants for civic leadership. For over 20 years, Sayu has worked on immigrant issues in various capacities.  From 2002 to 2004 under Mayor Michael Bloomberg, she served as New York City's Commissioner for Immigrant Affairs, collaborating with immigrant advocates to pass the City's earliest legislation to protect the rights of domestic workers and to increase access to translation and interpretation services. Prior to that, she founded and South Asian Youth Action (SAYA), to develop the leadership potential of immigrant youth in Queens.  SAYA! is the only organization of its kind in the country and works with over 500 youth each year Sayu holds an M.Ed. in Comparative Education from Teachers' College, Columbia University, and is a recipient of numerous awards for her community leadership. Currently, she is a Ph.D. candidate in the Politics and Education program at Columbia University, where she is researching political participation by low-income immigrants in New York City. Sayu serves on the boards of The AfterSchool Corporation (TASC) and the National Immigration Forum, where she is on the executive committee. Sayu speaks and writes regularly on immigrant issues and is a regular contributor to the Huffington Post and Next America, an editorial initiative of The National Journal. She is an immigrant of Indian descent who was raised in Belize, Central America and is a naturalized citizen of the United States.
Dr. Angela Diaz has provided direct medical services to children and adolescents as Director of the Mount Sinai Adolescent Health Center since 1989. Under her leadership, the Center has become the largest such center in the U.S., helping 12,000 young people each year by providing them with comprehensive, much-needed physical, sexual and reproductive, dental and mental health services. Among the Center's patients, 75 percent are uninsured, 98 percent are low income and a large percentage come from immigrant families. Dr. Diaz has been a White House Fellow and has been named many times by New York Magazine as one of New York's Best Doctors. She has been closely involved in identifying and engaging trauma-affected adolescents. In 2001, she received American Academy of Pediatrics Founders of Adolescent Health Award. Past president of The Children's Aid Society's Board of Trustees, she was the first Latina and person of color to serve in that capacity. She currently serves on the Board of the Marguerite Casey Foundation, which helps low-income families strengthen their voice and mobilize their communities toward a more just and equitable society. She earned her medical degree at Columbia University College of Physicians and Surgeons, did her post-doctoral training at the Mount Sinai School of Medicine and received a Masters in Public Health from Harvard University. A native of the Dominican Republic, Dr. Diaz landed in the South Bronx as an undocumented immigrant who spoke no English at age 12. She credits the Mount Sinai Adolescent Health Center with changing her life.
Make the Road New York (MRNY) builds the power of Latino and working class communities to achieve dignity and justice through community organizing, policy innovation, transformative education, and the provision of survival services.  MRNY is the largest participatory immigrant organization in New York with 12,000+ dues-paying members and vibrant community centers in the neighborhoods of Jackson Heights, Queens; Bushwick, Brooklyn; Port Richmond, Staten Island; and Brentwood, Long Island.  MRNY supports a unique combination of policy advocacy and grassroots civic engagement and provides a range of high-quality legal, workforce development, small business, youth development and education services. Our model strives both to meet immediate needs and to place those most acutely impacted by inequity at the forefront of advocating for smart policy solutions.  In the 2012 election cycle, Make the Road New York's intensive voter registration and mobilization effort drew 12,000 new voters of color to the polls for the first time across New York City and Long Island.
Grace Lyu Volckhausen has been a community activist in New York State and City for over 35 years.  She is the President of the Tiger Baron Foundation and has supported numerous A  sian American non-profits as well as projects in the arts, education and the environment in the tri-state area and abroad. Grace currently serves as a New York City Commissioner on Human Rights and was the chairwoman of the Asian American Advisory Committee for Governor Mario Cuomo, an advisor to Mayor Edward Koch, and most recently as a Senior Policy Advisor for New York City Councilman John Liu. Grace is a founding member of Koreans for Civic Action (KALCA), Coalition of Korean American Voters (C-KAV) and Black-Korean American Mediation Project. She received an M.A. from New York University.  Other leadership roles include being an advisory board member to the Legal Aid Society, a Trustee of the Public Theater, and a member of the board of the Asian American Federation, the Citizens Union Foundation, YWCA of New York City, the Prospect Park Alliance, the YWCA of Queens, and New York City Bar Justice Center. Grace received her B.A. in Political Science from Yonsei University and her M.A. in International Relations from New York University. While she has many important titles and roles in New York City, her proudest title is "grandma" for her two beautiful granddaughters.
Special Guest
Brian Lehrer is host of "The Brian Lehrer Show," WNYC Radio's daily call-in program, covering politics and life, locally and globally, and he recently helped create WNYC's politics website ItsAFreeCountry.org. His daily two-hour program, honored with a 2007 Peabody Award, features interviews with newsmakers and experts about current events and social issues. Guests on the show range from politicians to cultural figures, scientists, the occasional gossip columnist and New York City middle school students. Lehrer is also a commentator on local and national issues on television and in print. He has written op-ed pieces for publications including The New York Times, The Daily News, Newsday, The New York Sun and Slate.com. He has been a questioner in the televised mayoral debates in 1997, 2001, 2005 and 2009. Lehrer holds master's degrees in public health from Columbia University and journalism from Ohio State University and a bachelor's in music and mass communications from the State University of New York at Albany.
2012 HONOREES
Dawn Barber is a recognized leader in the rapidly growing technology community in New York City.  She is a co-founder of the NY Tech Meetup, whose 21,000 members reflect NYC's most innovative technology companies.  They use NY Tech Meetup to find audiences for new ideas and share leading-edge thinking in the technology realm.  Dedicated to increasing the presence of women in technology, Dawn is an alumna of the NYC-based Pipeline Fund, which aims to increase the number of women philanthropists who become angel investors and social entrepreneurs through education, mentoring, and practice.  She serves on the NYC Advisory Board of Astia, which builds women leaders and is a board member of InSITE, which seeks to strengthen NYC's entrepreneurial ecosystem.  Dawn's professional experience includes work with the Personal Democracy Forum and the NY New Media Association, an early alliance of innovative technology professionals.  She is Apprenticeship Director for the Tow-Knight Center for Entrepreneurial Journalism at the CUNY Graduate School of Journalism and was recently appointed to the board of MOUSE, an innovative youth development organization that empowers underserved students to provide technology support and leadership in their schools, supporting their academic and career success. She lives in NYC with her husband and daughter and received her B.A. from Clark University.
Art Chang is a serial entrepreneur who has helped create and restart over 30 private and public sector organizations.  In 2005, he founded Tipping Point Partners, a New York City-based seed investor and founder of software startups.  He currently serves as the company's CEO.  Tipping Point brings together experienced entrepreneurs and investors from both coasts to benefit the New York City technology startup community.  Tipping Point's startups build bridges between new technology and human needs, with a particular focus on using disruptive technologies to transform existing industries and government.  In addition to serving on the NYC Campaign Finance Board, Art is Chair of the NYC Voter Assistance Advisory Committee and is currently spearheading creation of a technology platform designed to serve as a Model for 21st Century Democracy.  Art has worked as an investment banker, public official and venture capital investor.  His sector experience includes technology, e-commerce, media, architecture, real estate, law, government, and finance.  Art is a graduate of Yale University, where he majored in Women's Studies, and received an MBA in Finance from NYU's Stern School of Business.  He has served on nonprofit boards at Safe Horizon and the Brooklyn Public Library and is an advisor to the Catherine B. Reynolds Fellowship for Social Entrepreneurship at New York University.
Mark Gorton has spent the past decade building a series of innovative financial and technology companies. He is the founder of Tower Research Capital LLC, a money management firm specializing in quantitative trading and investment strategies, as well as the founder of Lime Brokerage LLC (acquired by Wedbush), Lime Medical LLC and Lime Labs LLC.  Mark is involved in various green lifestyle issues, particularly in the area of transportation. A major supporter of Transportation Alternatives, the NYC-based advocacy group for pedestrians, cyclists, and public transit, he founded OpenPlans in 1999 to capitalize on the incredible potential of the open source movement to create tools that catalyze civic engagement. OpenPlans focuses on open government and livable streets and employs the multiple tools of open source software development and journalism.  The site houses three important urban issues news outlets: Streetsblog, Streetfilms, and Gotham Schools.  In 2010 Mark co-founded Reinvent Albany in order to apply the power of technology toward open, accountable New York State government.  Mark holds a Bachelor's in Electrical Engineering from Yale University, a Master's in Electrical Engineering from Stanford University, and an MBA from Harvard University. He lives on the Upper West Side and bikes regularly to his offices in Lower Manhattan.
Torrance Robinson is Co-Founder and President of eChalk Inc, a web-based learning platform that serves the K-12 community in over 36 states.  Before starting eChalk he worked at Bloomberg in Sales and Business Development for their then-new online property, Bloomberg.com.  Torrance was Founder and Chairman of NYConnects (1994-2000), a nonprofit organization that helped connect more than 100 New York schools to the Internet.  Torrance brings years of experience developing, marketing and implementing web-based businesses, as well as creating and implementing technology solutions in K-12 schools and districts to eChalk Inc. At Jumbo.com (now Jupiter Media), Torrance created and launched the education channel Homeworkcentral.com and the Business and Finance Channel. He is a Term Member on the Council of Foreign Relations and a member of the Board of Directors of the Citizens Union. Torrance is a graduate of Haverford College.
2012 SPECIAL GUEST:  ILYA MARRITZ
As WNYC's business reporter, Ilya Marritz covers everything from real estate to employment to economic development and frequently contributes stories to NPR's Morning Edition.  Before becoming a reporter at WNYC, Ilya worked as a producer for Brian Lehrer, a producer at All Things Considered, a reporter at  Radio MultiKulti (sadly now defunct) in Berlin, Germany, and a reporter at Radio Prague in the Czech Republic.  In 2008, he was a finalist for the Investigative Reporters and Editors award for his reporting on regulators' plans for regulating fracking in New York, work that he did in conjunction with the well respected investigative reporting source ProPublica.  He is a born and bred New Yorker who attended Stuyvesant High School and Wesleyan University.  Ilya currently resides in Brooklyn.
2011 HONOREES
Lucy Cabrera is President and CEO of the Food Bank For New York City, a network of approximately 1,000 community-based member programs citywide that helps provide 400,000 free meals a day for New Yorkers in need.  Under Dr. Cabrera's leadership, the Food Bank has expanded its mission beyond food to include support and resources that enable food programs to build capacity and connect communities with a continuum of benefits and services. As the city's hub for integrated food poverty services, the Food Bank tackles food poverty on three fronts — food distribution, income support and nutrition education — all strategically guided by its research. During her tenure, she successfully shepherded the acquisition of FoodChange, whose programs have been fully integrated into the Food Bank's comprehensive hunger relief efforts.  After 23 years of leadership, Lucy Cabrera announced plans to retire in May 2011.  Dr. Cabrera received a Ph.D. and a Master of Science from Columbia University, a Master of Science from Rensselaer Polytechnic Institute and a Bachelor of Arts from the Inter-American University of Puerto Rico.  She is also a Certified Association Executive.
Liz Neumark, the Founder and CEO of Great Performances catering and event company, is a culinary visionary and a longtime trendsetter in bringing food politics to the table, with great taste and memorable flavors. She conceived of Great Performances in 1979 as a waitress service for women in the arts; today the company is one of the largest off-premise catering companies in the city, serving a wide range of corporate, social, and non-profit clients, including Jazz at Lincoln Center, the Brooklyn Academy of Music, Apollo Theater, Sotheby's, and The Plaza Hotel. Katchkie Farm, the company's 60-acre organic farm in Columbia County, provides ingredients of unmatched freshness and is home to The Sylvia Center, an educational non-profit dedicated to inspiring children to eat well through farm visits and garden-to-table cooking workshops. A Barnard graduate, Liz currently serves as Chairman of the Board for The Sylvia Center; on the Board of Just Food and GrowNYC; on the Governor's Food Policy Council; and on the Advisory Boards for the West Side Campaign Against Hunger, the High School of Food and Finance, and Barnard's Athena Center for Leadership Studies. Liz is the 2008 recipient of the Food Arts Silver Spoon Award, and she blogs about food politics for the Huffington Post.
Karen Washington has lived in New York City all her life and has been a resident of the Bronx for over 25 years. Since 1985 Karen has been a community activist, striving to make the Bronx a better place to live. As a community gardener, Karen has worked with neighborhoods to turn empty lots into community gardens. As an advocate, she has stood up and spoken out for garden protection and preservation. As a member of the La Familia Verde Garden Coalition, she launched a City Farms Market, bringing garden fresh vegetables to her neighbors. Karen is a Just Food board member and Just Food Trainer, leading workshops on food growing and food justice to community gardeners all over the city. Karen is also the president of the New York City Community Garden Coalition, a group that was founded to preserve community gardens and on the board of the New York Botanical Garden. Karen attended NYC public schools, graduated from Hunter College and received a Masters degree from NYU. Professionally Karen has been a Physical Therapist for over 30 years, and she continues to balance her professional life with community service."To grow your own food gives you a sort of power and it gives people dignity. You know exactly what you're eating because you grew it.  It's good, it's nourishing and you did this for yourself, your family and your community."
2011 Featured Speaker
Brian Lehrer is hthe ost of "The Brian Lehrer Show," WNYC Radio's daily call-in program, covering politics and life, locally and globally, and he recently helped create WNYC's politics website ItsAFreeCountry.org. His daily two-hour program, honored with a 2007 Peabody Award, features interviews with newsmakers and experts about current events and social issues. Guests on the show range from politicians to cultural figures, scientists, the occasional gossip columnist and New York City middle school students. Lehrer is also a commentator on local and national issues on television and in print. He has written op-ed pieces for publications including The New York Times, The Daily News, Newsday, The New York Sun and Slate.com. He has been a questioner in the televised mayoral debates in 1997, 2001, 2005 and 2009. Lehrer holds master's degrees in public health from Columbia University and journalism from Ohio State University and a bachelor's in music and mass communications from the State University of New York at Albany.